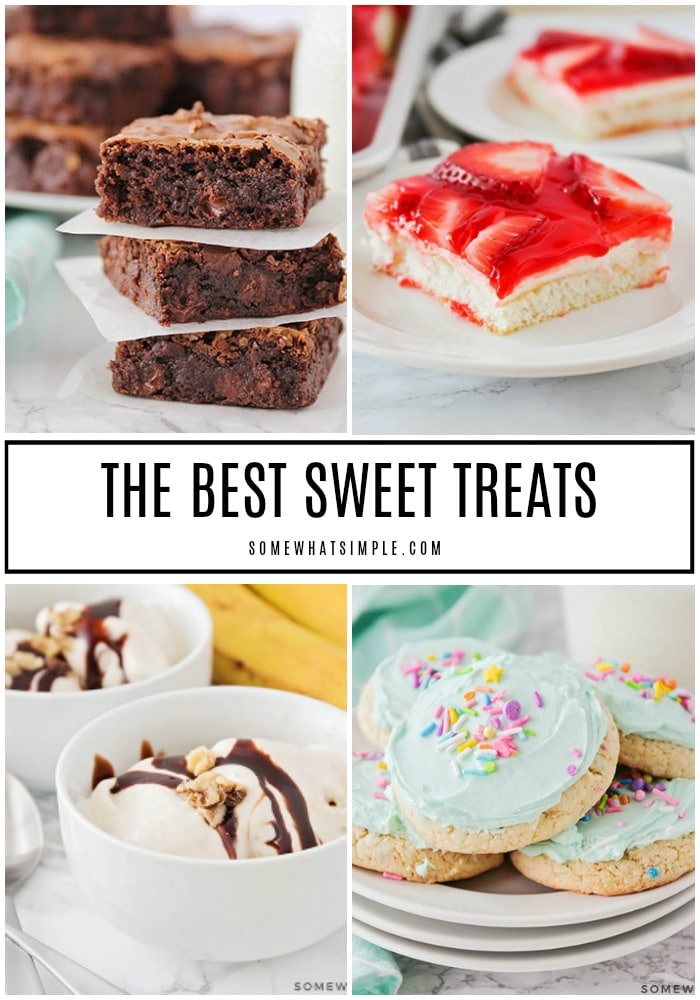 Cookies, brownies, holiday treats and MORE! Today we are sharing 25 of our favorite sweet treats. (Your taste buds are going to love you!)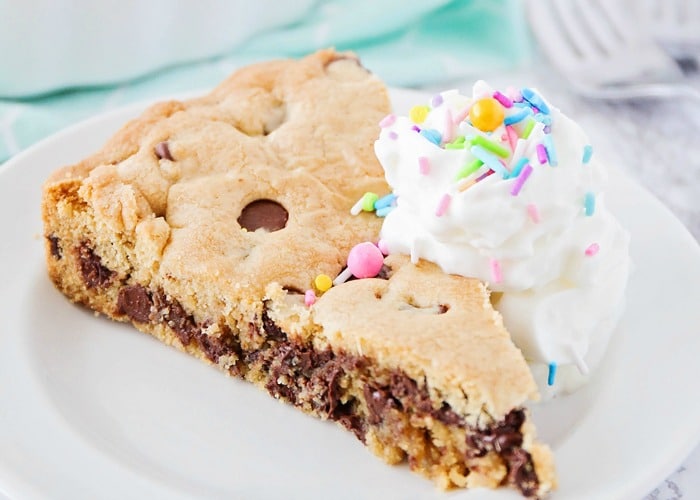 Tasty Treats
If my waistline would let me eat cookies for breakfast every day, I totally would! (And I'd have cheesecake for lunch and warm brownies for dinner!) I have this thing for tasty treats and baked goods – I literally cannot get enough! Today I want to share with you my personal repbroitore of sweet treat recipes. These are literally the BEST of the BEST! The recipes I go to over and over when I have a sweet tooth craving that I need to satisfy. (Which is like, 4 times a day.) 😉
25 Favorite Sweet Treats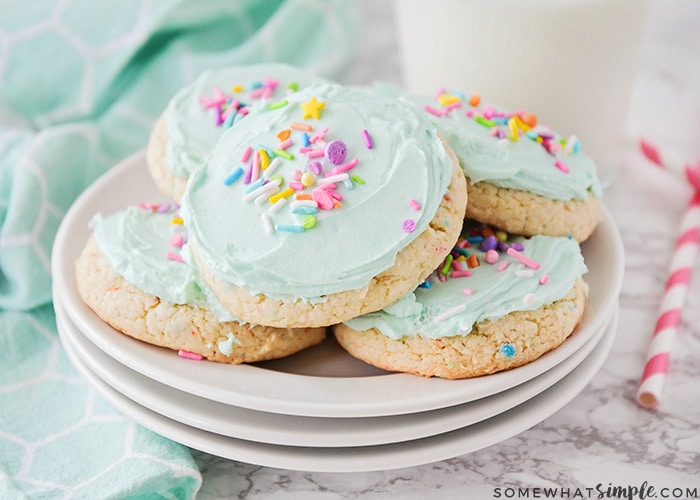 Best Cookie Recipes
1. These 3 Ingredient Cake Mix Cookies are soft and chewy and super easy to make!
2. These chewy Chocolate Chip Cookies are thick, soft and jam packed with chocolate chips.
3. Snickerdoodles are the ultimate comfort cookie, and this easy snickerdoodle recipe is the best one I have EVER tried.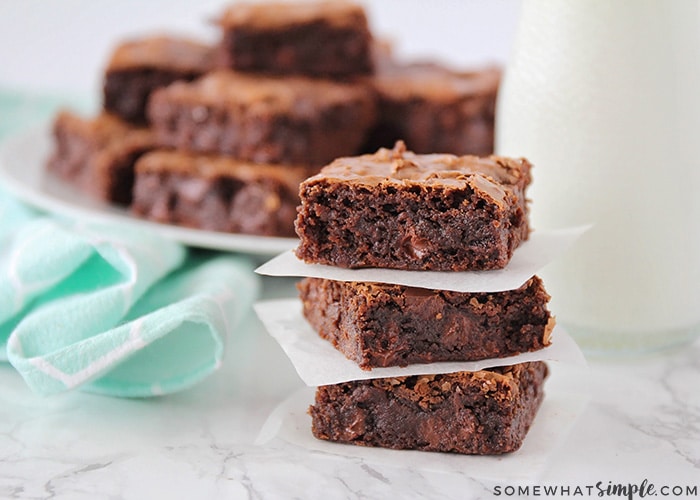 Homemade Brownie Recipes
4. I spent several years in search of the best Homemade Brownie Recipe. These tasty treats are not only decadent and delicious, they are also super simple to make!
5. These amazing Milky Way Brownies are incredibly delicious and perfect for any chocolate lover.
6. These easy to make Toasted Coconut Dark Chocolate Brownies are the perfect contrast of flavors and textures.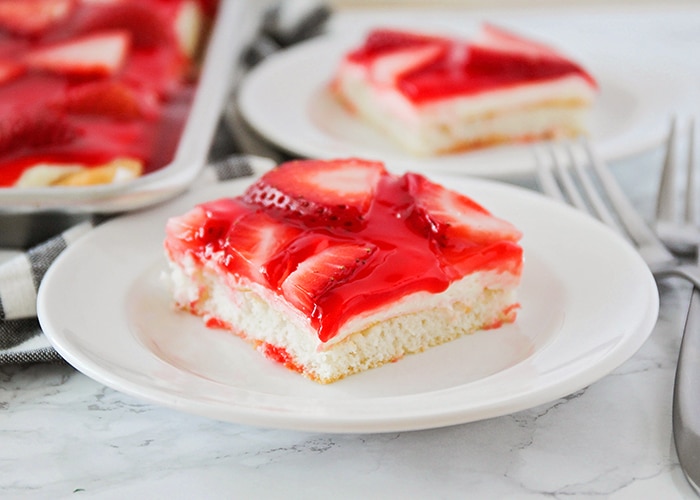 Favorite Cake Recipes
7. This easy Strawberry Cake Recipe is deliciously creamy and full of sweet strawberry flavor. If you're looking for a sweet treat to make, this is it!
8. This Chocolate Lava Cake recipe is easily one of my favorite desserts ever!
9. This Strawberry Shortcake Recipe is made with sweet, tender biscuits topped with strawberry sauce, fresh strawberries, and whipped cream.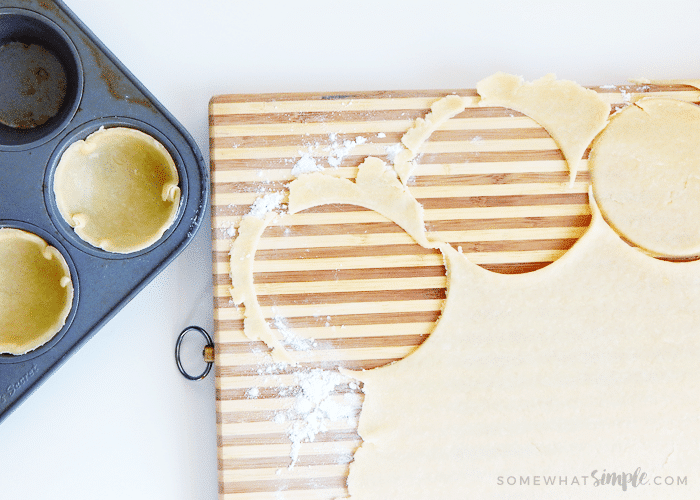 Homemade Pies
10. This is the BEST Pie Crust Recipe, and it happens to be a super easy recipe too!
11. These sweet and adorable Cherry Hand Pies are the perfect treat to share with someone you love.
12. This German Chocolate Brownie Pie is a delicious treat that you have to try!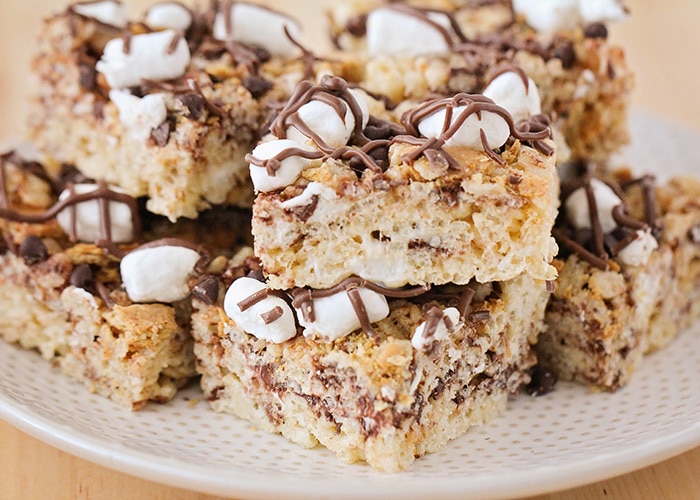 Rice Krispie Treats Recipes
13. These S'mores Rice Krispies Treats are so gooey, chocolatey, and delicious! They're easy and fun to make, and the perfect treat to indulge that sweet tooth!
14. This Sweet and Creamy Rice Krispies Treats Recipe is a family classic.
15. These Cookies and Cream Rice Krispies Treats are a delicious twist on a classic dessert.
Favorite Holiday Treats
16. These Melted Snowman Cookies are a tasty treat your kids, coworkers, or party guests will LOVE!
17. Cupid Floats are a fun and delicious way to celebrate Valentine's Day.
18. These simple Pumpkin Popcorn Balls are a tasty Halloween treat that are perfect for any party and the kids will absolutely love them!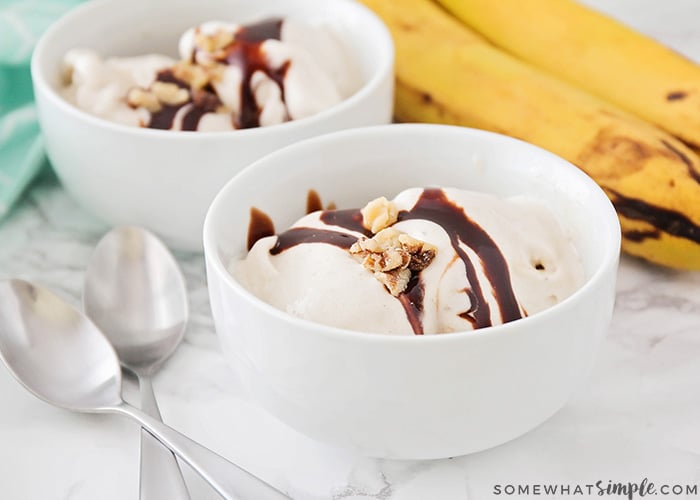 The Best Homemade Ice Cream
19. Banana Ice Cream is a refreshing treat that you can enjoy all summer long.
20. This No-Churn Strawberry Ice Cream recipe is one the whole family will enjoy.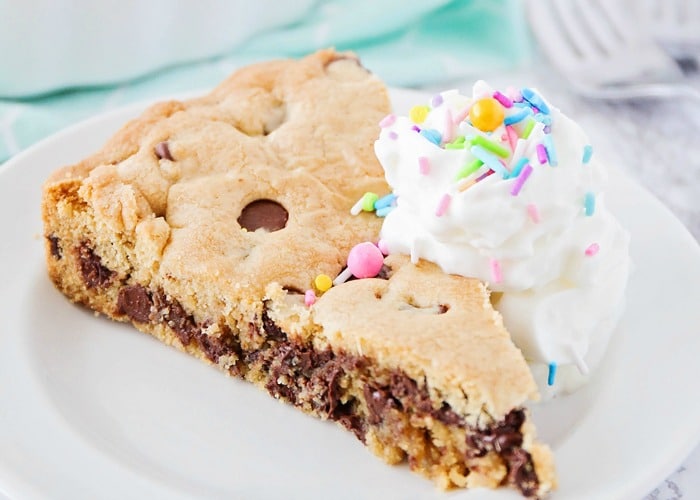 Treats from Other Sites We Love
21. This delicious chocolate chip cookie cake is so easy to make, and perfect for any occasion! From The Baker Upstairs.
22. Enjoy This Banana Split Dessert By Setting Up Your Own Ice Cream Sundae Bar With Lots Of Delicious Toppings. So Yummy! From I Heart Naptime.
23. There's nothing quite as delicious as soft and chewy, old-fashioned oatmeal chocolate chip cookies! From Mel's Kitchen Cafe.
24. Homemade vanilla cheesecake mousse is so luscious and silky smooth. All the taste of cheesecake, without any of the work! From The Baker Upstairs.
25. No-Bake Cheesecake with Blueberry Sauce – so simple and so delicious! From Thirty Handmade Days.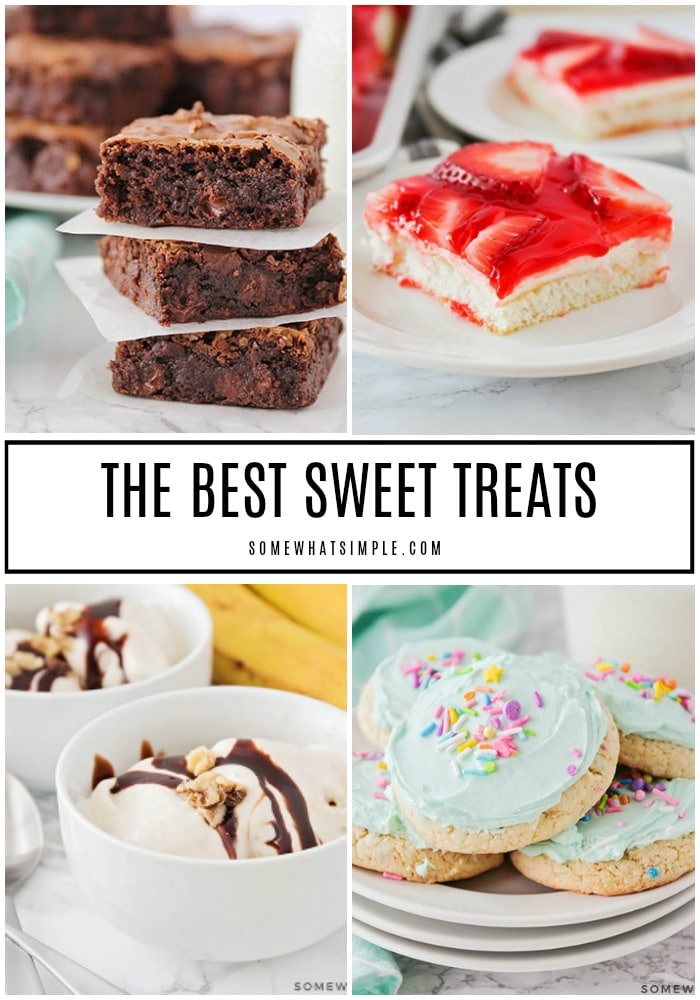 Do you have a favorite sweet treat you absolutely LOVE?
Leave us a comment on this post – I want to hear all about it!