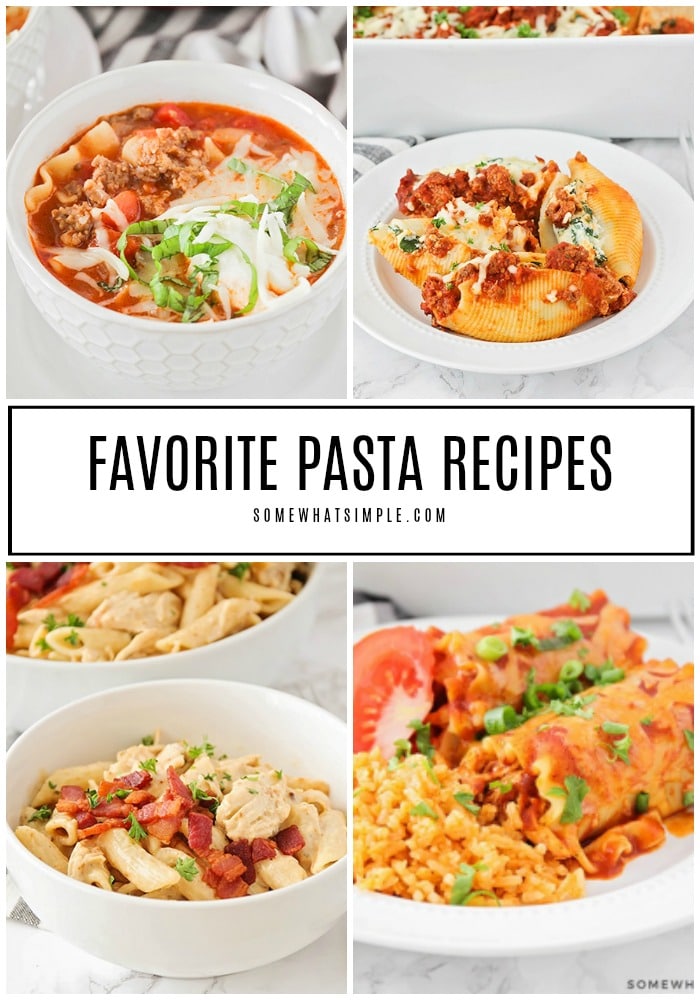 I think pasta is my love language. Go beyond spaghetti and meatballs with 30 of my favorite pasta recipes all in one place!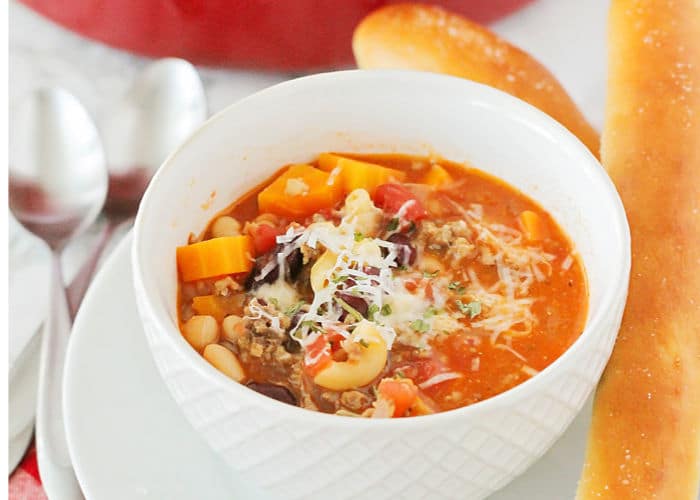 Favorite Pasta Recipes
There is nothing quite like a perfect dish of pasta! Cheesy, saucy, meaty and fresh – these pasta recipes will prove just how delicious a simple pasta noodle can be!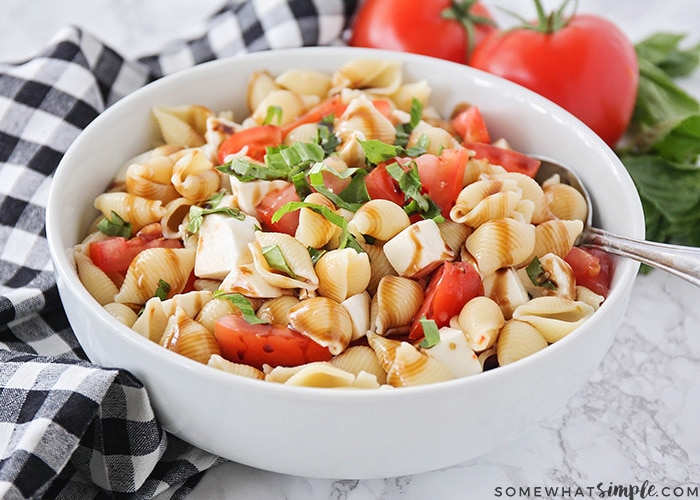 1. This simple and delicious Caprese Pasta Salad is so fresh and easy to make. It's the perfect side dish for any potluck or barbecue!
2. This creamy pasta salad recipe has become a family favorite! It is one of the easiest recipes to make and the flavor is amazing!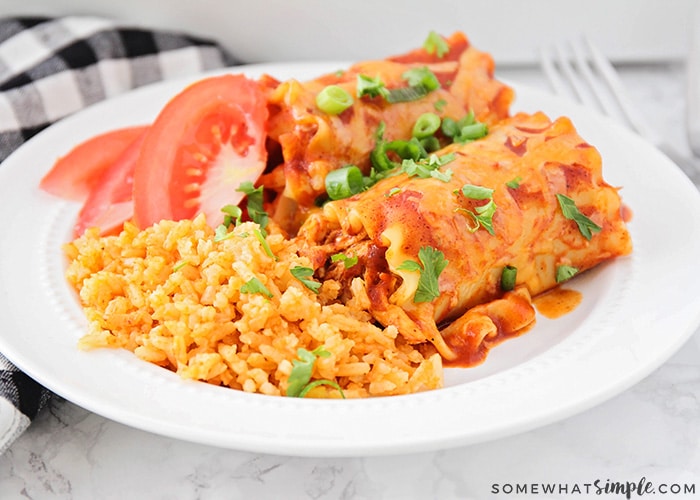 3. These Enchilada Lasagna Rolls have all the great flavors of a classic chicken enchilada recipe, but we're ditching the tortillas and wrapping the filling inside some lasagna noodles… and the result is simply delicious!
4. Enjoy delicious slow cooker vegetable lasagna without having to stand over a stove for hours!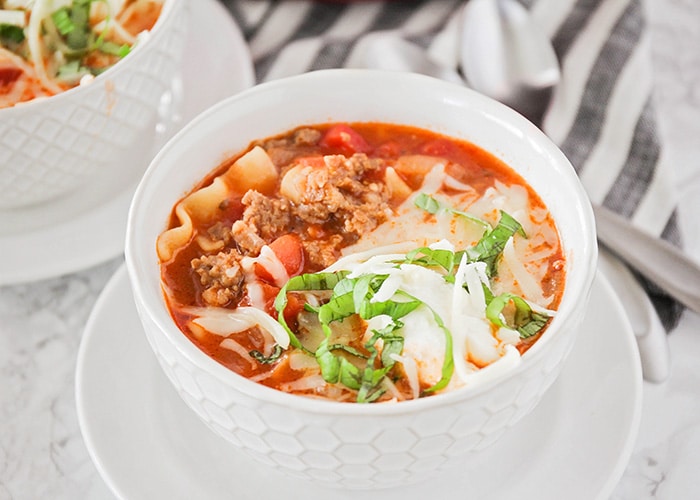 5. This savory lasagna soup is simple and easy to make, and tastes just like lasagna! It's the perfect hearty soup for a cold night!
6. This recipe for Cheesy Chicken Spaghetti is super delicious and simple to make!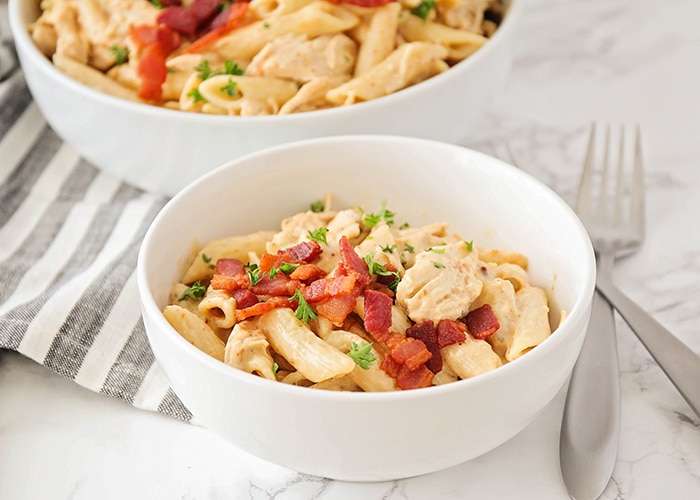 7. An easy weeknight dinner that is sure to please! This Chicken Ranch Pasta is made in your slow cooker and uses just a few delicious ingredients!
8. If you like our slow cooker version above, you should try this one too! The pasta used for this chicken bacon ranch pasta is ready in just 60 seconds and so delicious!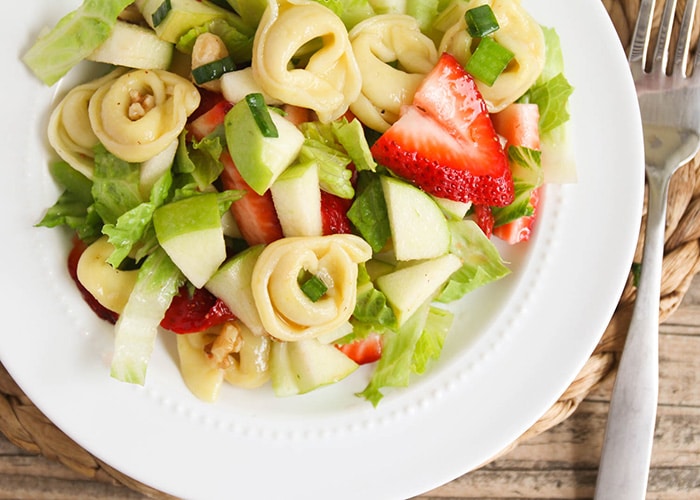 9. This tortellini apple salad is one of my favorite salads to make during the warm summer months! It is filling and fresh and very delicious!
10. This simple BLT Pasta Salad is easy to make and is always a crowd-favorite!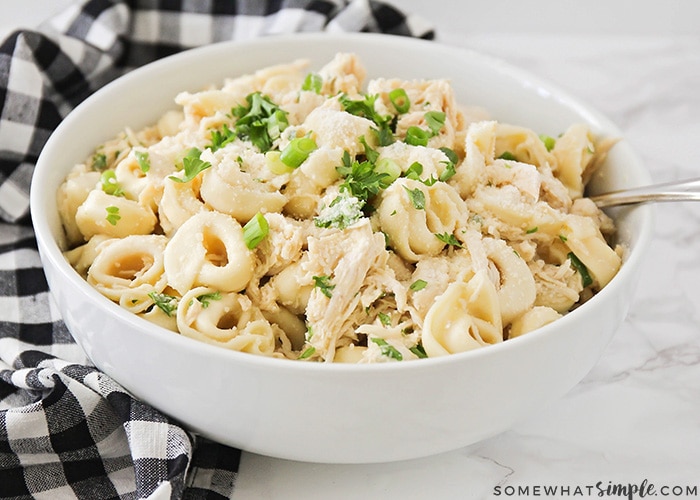 11. If you're like me and on the hunt for a cool, fresh salad to serve your family for dinner tonight, this Chicken Tortellini Salad is a great option. It is filling and delicious and can't be any easier to make!
12. This Broccoli Grape Pasta Salad needs to make an appearance at your next family gathering!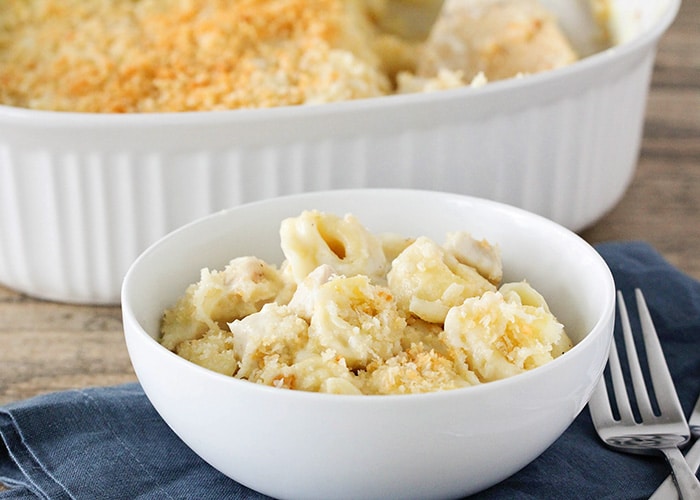 13. Cheesy baked tortellini – tender tortellini tossed with homemade cheese sauce and baked to cheesy gooey perfection. A hearty and delicious dinner!
14. This baked spaghetti recipe gives you all the flavors of a traditional stove-top spaghetti dish, but the flavors combine just a bit more and the noodles take on a slightly different texture you are sure to love!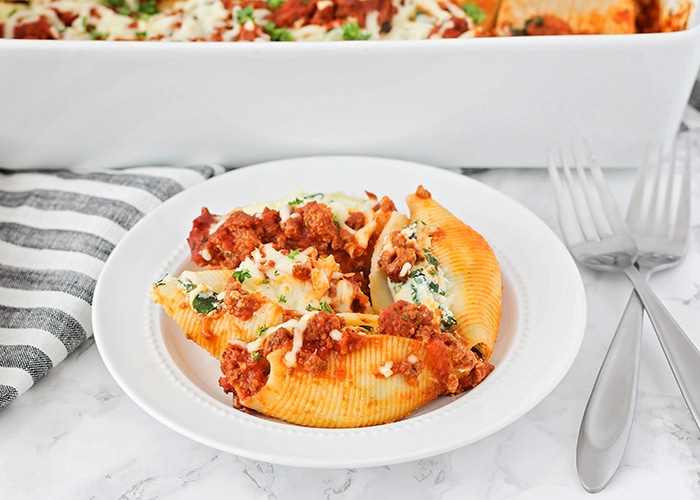 15. These cheesy spinach stuffed shells taste totally amazing, and are so easy to make. A restaurant-quality meal that you can make at home!
16. This easy unstuffed shells recipe is creamy and delicious! It has all the saucy flavors of a traditional stuffed shells recipe but without all the extra work!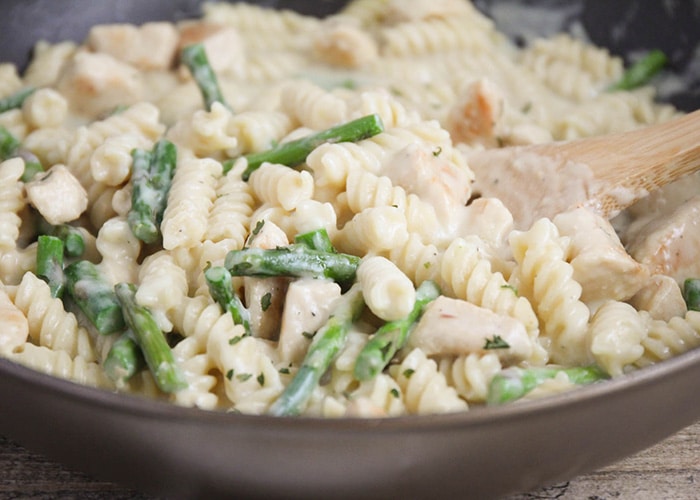 17. This delicious chicken asparagus pasta comes together quickly and makes for a perfect hearty spring meal. So easy to make and the whole family will love it!
18. One Pan Cheesy BBQ Chicken Pasta is perfect for busy weeknights and pleases even the pickiest eaters! Clean-up is super easy, as well!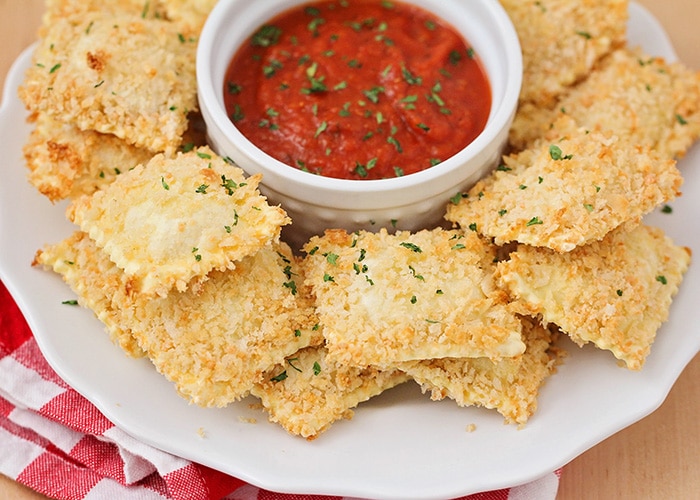 19. This crispy and cheesy toasted ravioli is baked instead of fried, but still just as delicious. It's a tasty snack for game day or party time!
20. A tasty twist on a classic comfort food, this Ranch Macaroni and Cheese has become a family favorite!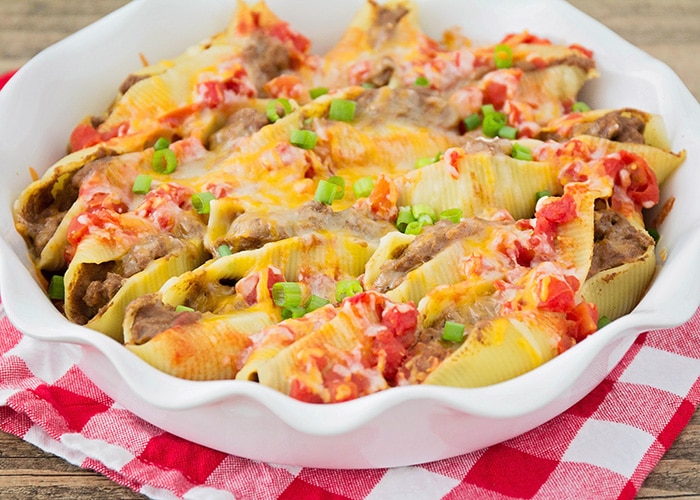 21. These taco stuffed shells have been a family favorite for nearly 15 years! All the Mexican flavors you love with an Italian twist!
22. Are you looking for an easy dinner idea to feed your family tonight? This Chili Macaroni Recipe is just for you!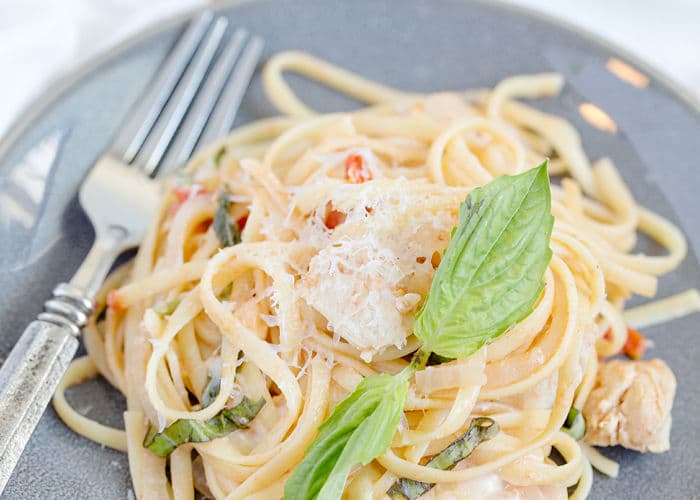 23. One Pan Tomato Basil Chicken Linguine is ready in under 20 minutes making it perfect for those busy weeknights! From Yellow Bliss Road.
24. This chicken caesar pasta salad is so fresh and delicious, and ready in less than thirty minutes. It's perfect for potlucks and barbecues!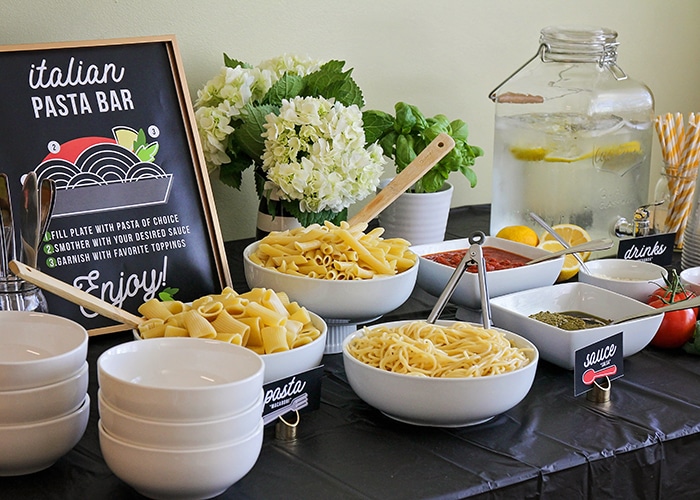 25. Putting together a build your own pasta bar can be as simple or as fancy as you want it to be. Mix and match pasta, sauce, and toppings to build the perfect bowl of pasta! (And grab our free printables!)
26. Creamy Cheesy Tomato Chicken Pasta is easy and delicious!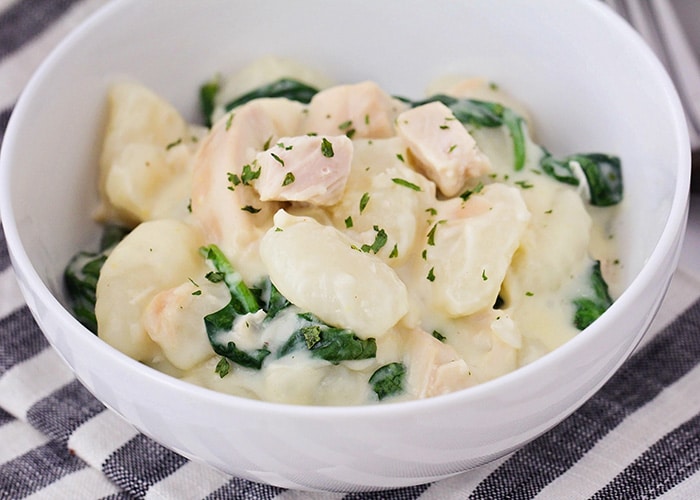 27. This cheesy spinach chicken gnocchi is a simple and easy dinner that's ready in less than thirty minutes! It's so delicious and the kids will love it too!
28. This delicious Cajun Cream Sauce Pasta is quick and easy to prepare, and it is FULL of flavor!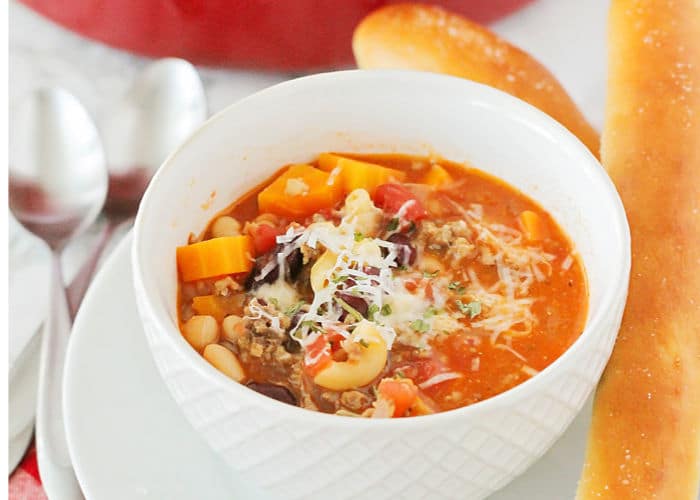 29. This savory and flavorful pasta e fagioli soup is easy to make, and super delicious! From The Baker Upstairs.
30. This Chicken Broccoli Tortellini Soup is a delicious, simple and nutritious meal that's ready in under thirty minutes. It's the perfect cozy dinner for a winter night!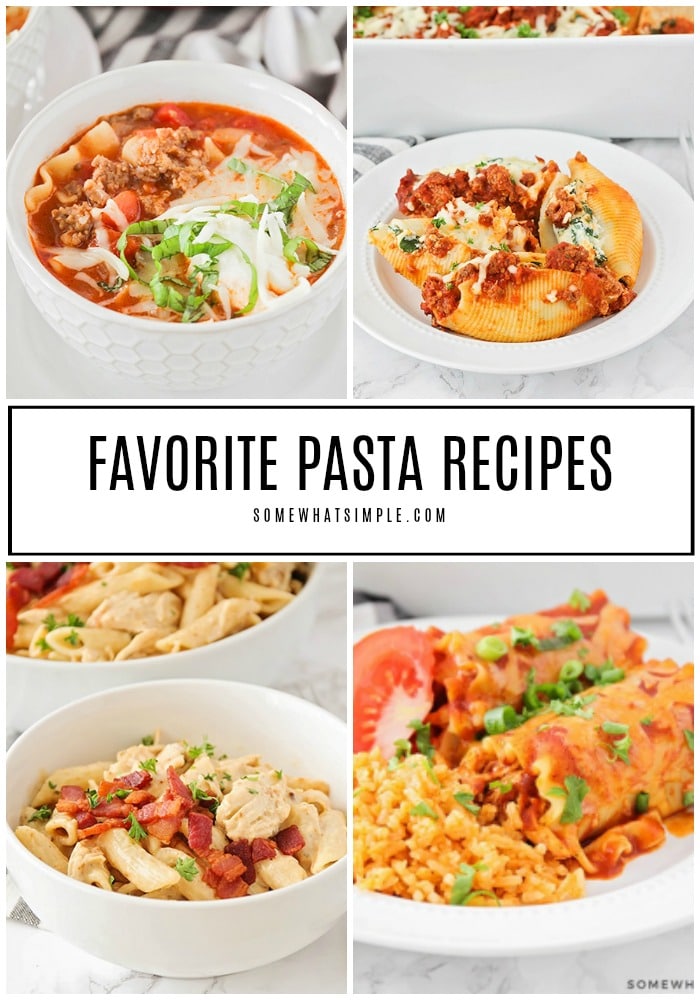 ENJOY!