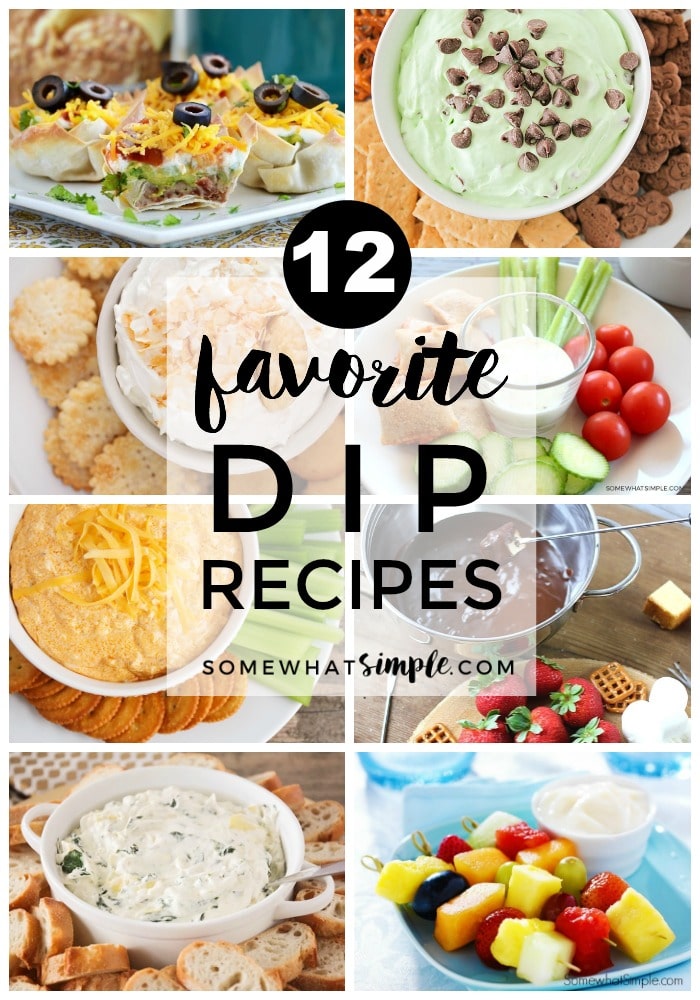 Need a new recipe for your next celebration? Here are some of our favorite dip recipes that are easy to make, bursting with flavor, and perfect for your next party!
Bring the fun of dipping to your dinner table with our French Dip Sandwiches and Pizza Dippers!
12 Favorite Dip Recipes
Buffalo wings, chips and salsa, pretzel bites, and more! I think appetizers just might be my very favorite foods! When we eat out I tend to fill up on appetizers before my meal even comes -OR- I order an appetizer as my main dish!
Several years ago, I made a YouTube video of 3 appetizers I LOVE and serve often – 3 Dips made with 3 Ingredients in under 3 minutes! Today I wanted to share even MORE dip recipes with you. Some are sweet, some are savory, but they're all stinkin' delicious! Take a look –
Savory Dip Recipes
Gooey, melty, savory, and delicious! These warm dips will be a Super Bowl Party favorite!
Dessert Dips
Sweet and delicious! These creamy dips are perfect for dipping cookies and fresh fruit.
Vegetable Dips
Creamy, cool, and delicious! These dips taste great with pita bread or fresh veggie sticks.
Salsas + Guacamole Dips
Fresh and zesty! Grab some tortilla chips and make one of these classic dips –
Dressings for Dipping
Perfect for salads or dipping your veggies, crackers, and pepperoni or salami!
More Appetizers –