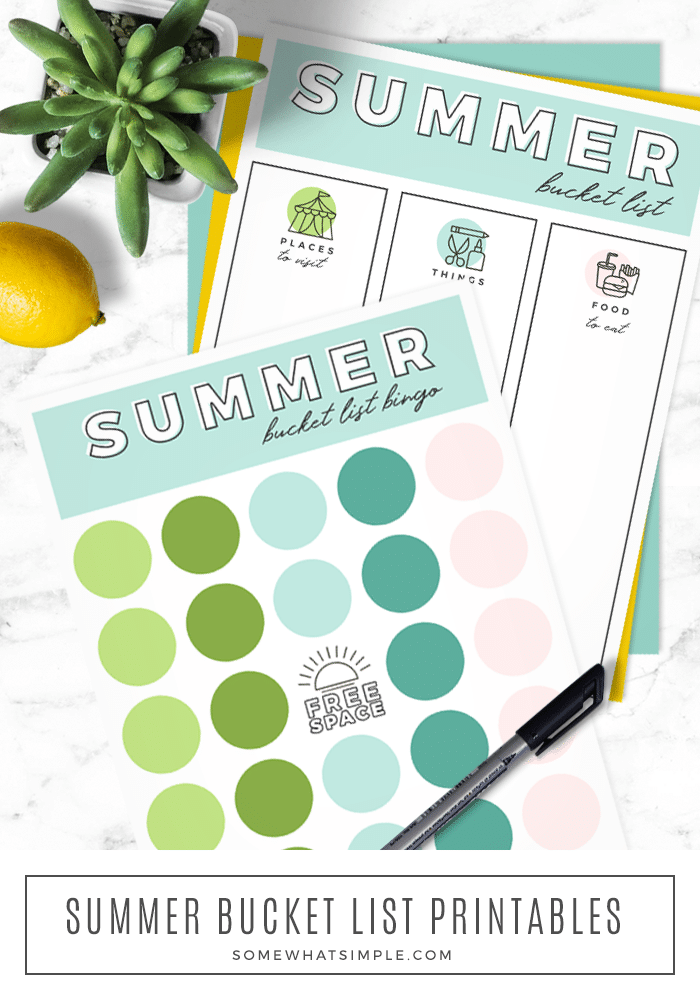 The ultimate summer bucket list with over 100 summer activities for teens, kids, and families. Grab our free bucket list printables and get ready to have the best summer ever!
Looking for more summer sanity savers? Here are a few of our favorites – Summer Schedule for Kids, The "Mom, I'm Bored" Jar, and (my favorite) B-O-R-E-D printable.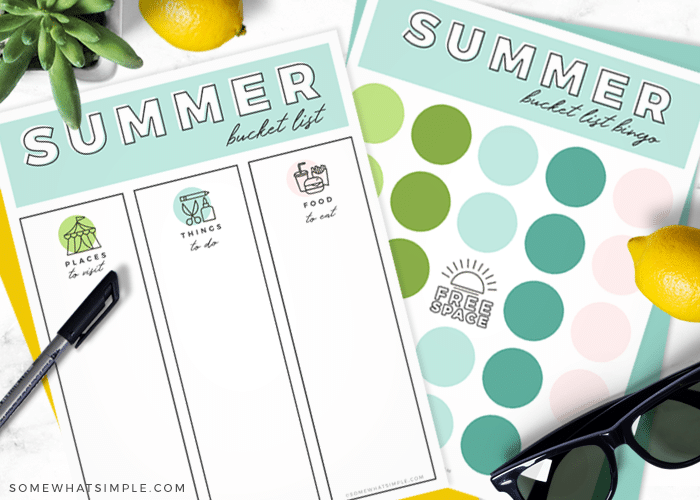 Ultimate Summer Bucket List
A bucket list is a list of activities and experiences you want to complete within a set amount of time. People often make a travel bucket list with places they want to visit or a holiday bucket list with fun activities leading up to Christmas. While some bucket lists are intended to happen over a lifetime, a summer bucket list is a great way to enjoy as many activities as you can before the kids go back to school. If you've never made a bucket list before, get ready for some creative fun!
Today we're giving you a whole library of fun ways to enjoy your summer break! So before you get tired of hearing "Mom, I'm bored", gather the kids together and make your own family summer bucket list. Grab our free printables and take a look at the following ideas to get you started!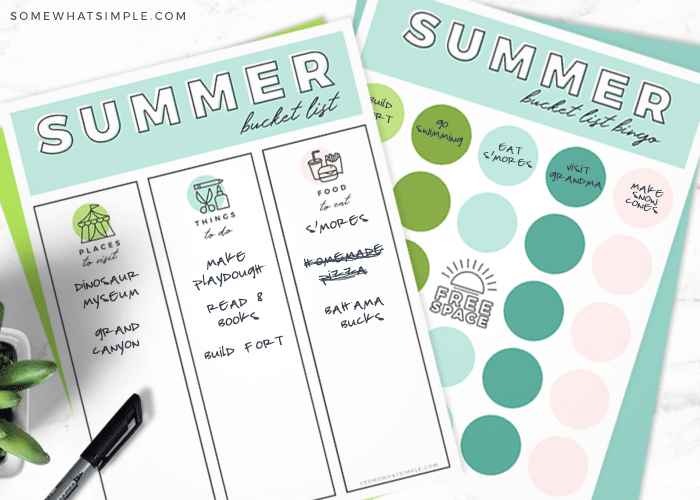 Summer Bucket List Ideas
(Our free bucket list printables are available at the end of this list… so keep reading!)
Take a look at our summer bucket list ideas and start filling out your list with all the things your family wants to do together!
Places to Go
Things to Do
Crafts to Make
Food to Eat
Games to Play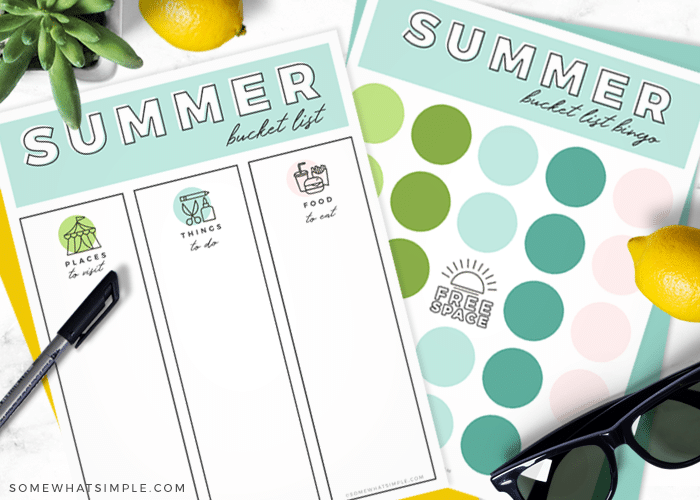 Bucket List Free Printable
Summer is the perfect time to make long-lasting family memories. Make this summer one to remember by filling your days with activities and adventures!
Get our free printable delivered straight to your inbox as a gift for subscribing to our newsletter. We have 2 sheets for you to use – a list and a bingo card. Pick your favorite and get ready for some fun! Is there anything you would add to the ultimate summer bucket list? Leave us a comment below and let us know!